Quarantine All Star (COVID-19 Parody of Smash Mouth's All Star)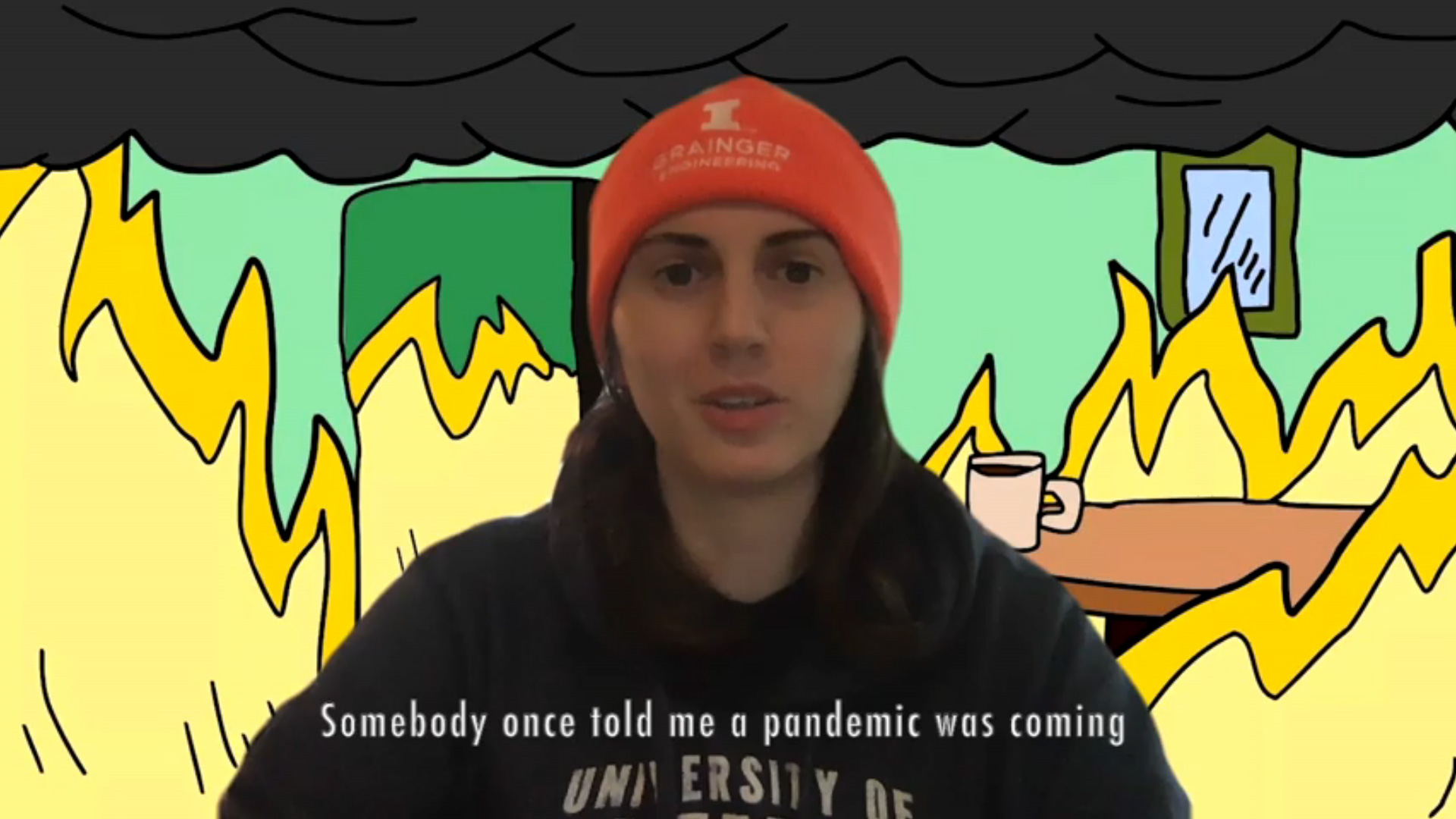 A little background
I started making physics-themed music videos for my high school students in Boston as a way to get them pumped up for their state physics exam. I would change the lyrics to a popular songs to incorporate physics vocabulary and concepts. In future years, the students became more involved in the writing, planning and performing processes, and the end-of-year music video became a tradition that many students opted in to. I've created music video parodies for physics, math, chemistry, engineering and computer science courses and some of my students in Baltimore were featured on the local news for their performances.
What made me think of creating the video and who / what was the inspiration?
Keeping things positive and light during the weeks of remote instruction was tough. Each week I'd write and present a short poem for the students in the form of a "listener limerick challenge" (a la Wait Wait... Don't Tell Me!), usually about the plan for class that day. As the final class period crept up, I started thinking about creating a surprise video as a fun send-off. I had an idea for a catchy song that most people would know, and there was plenty of material kicking around in my head (online instruction and quarantine / COVID themes) for lyrics.
When writing it, I wanted to honor the experience of the students who had to struggle through online instruction and a major disruption to their college experience. I also thought instructors/teachers would identify with the message. The goal was to present something that would make people laugh but also to present a character that lots of people would see themselves in. The virtual backgrounds seen in the video were actual Zoom backgrounds used by students in my class during remote instruction (the "Everything is Okay" meme and the Coronavirus Worldometer).
FMQM Lab Video
I'm working on a video with Fahad's lab (FMQM Lab) called "Research in the MRL" - a parody of "Party in the USA." Physics PhD student Nina Bielinski (of FMQM Lab) has been central to the coordination and planning of the video, and also plays guitar on the track. The entire lab group will appear in the video (including Fahad), and (due to social distancing constraints) we've come up with some creative ways to make it look like students are working together in the lab using still shots of the lab and video effects. The lyrics outline many of the experimental processes in the lab, detailing a day-in-the-life of a condensed matter experimental physicist as opposed to a young pop-star who has just moved to New York City (the original). Hopefully the video will be entertaining and informative, while also serving the purpose of bringing the group together in a time when it is facing practical challenges with respect to research.